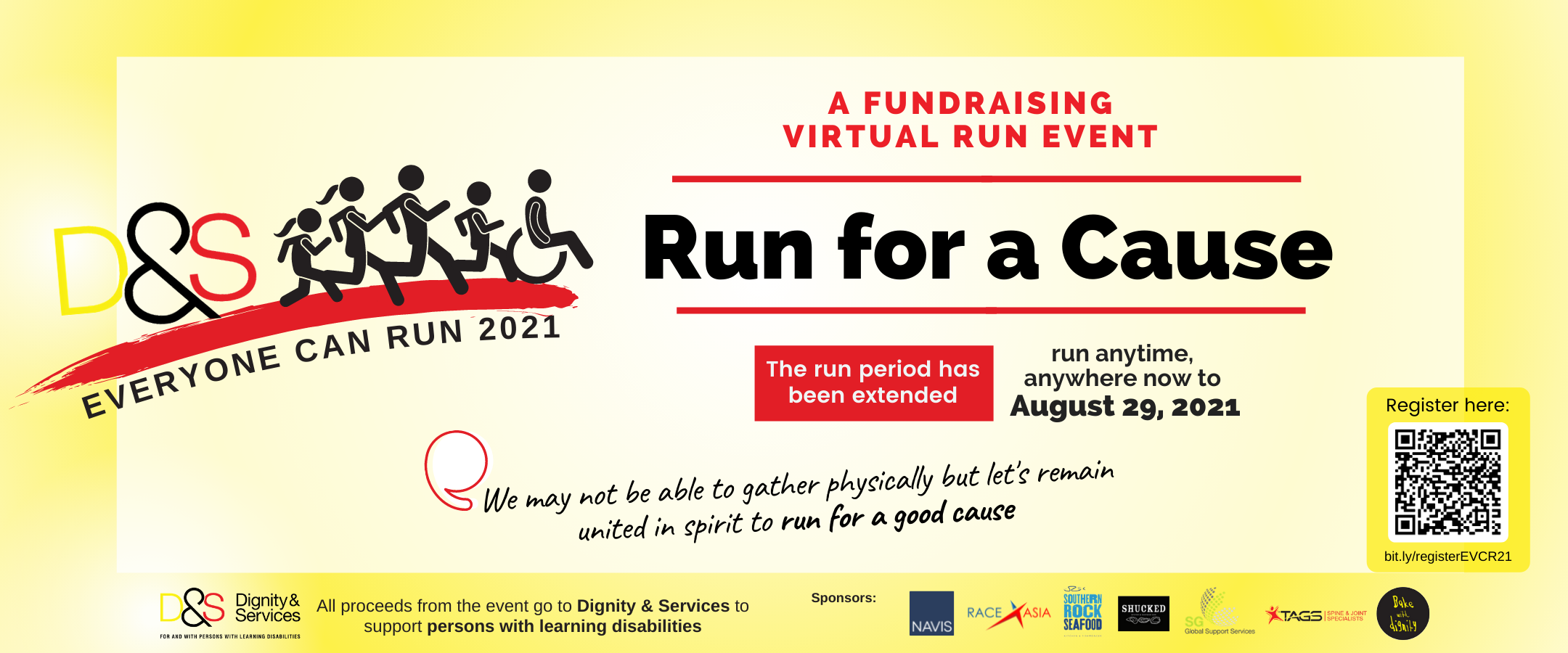 I'm raising money for Dignity and Services, a NGO working for and with people with learning difficulties, a cause close to my heart. Please support me by donating or getting involved. I pledge to run 20km per week for 30 weeks, December to June 2021! and will 1km for every RM25 or £5 donated. The more you donate the more I run!
My Story
When I came to Malaysia back in 2000 I met the inspirational paediatrician Dr Sam Abrahams. Dr Sam co-founded Dignity and Services (D&S) back in 1991 to work and advocate for and with adults with learning difficulties. I was and remain inspired by its' mission to create a society where persons with learning disabilities enjoy dignity and respect, equal rights and opportunities to lead an independent and meaningful life within the community. The founders have passed on but the organisation continues and I really enjoy volunteering my time to help support. D&S Options teaches life skills and provides essential fellowship, the bakery Bake with Dignity teaches too and provides dignity and respect though employment and a salary. And by its' advocacy, with government bodies, and in the community not least through the wonderful EVERYONE CAN RUN EVCR now in its 5th year, DNS raises awareness about learning difficulties in this fully inclusive event. Together these make real difference in the lives of many individuals families and the wider community.
This year EVCR has gone virtual. But instead of limiting us, this has expanded the event from one day to everyday and from one venue to everywhere. Using virtual technologies such and Strava we are able to connect people. And help challenge yourself and each other to reach individual and shared goals. Sign up and connect with others interested in the cause, or just in running, walking - being active. There is so much more this time round and it starts from the moment you sign up.
https://bit.ly/registerEVCR21
Or simply support me by donating. For my part I pledge to run 1 KM for every rm 25 or GBP 5 donated. Since I target rm15,000, or GBP3000 I will be planning to run 600km, this will be 20km per week for the 30 weeks between now and the end of the EVCR 2021 in June 2021.