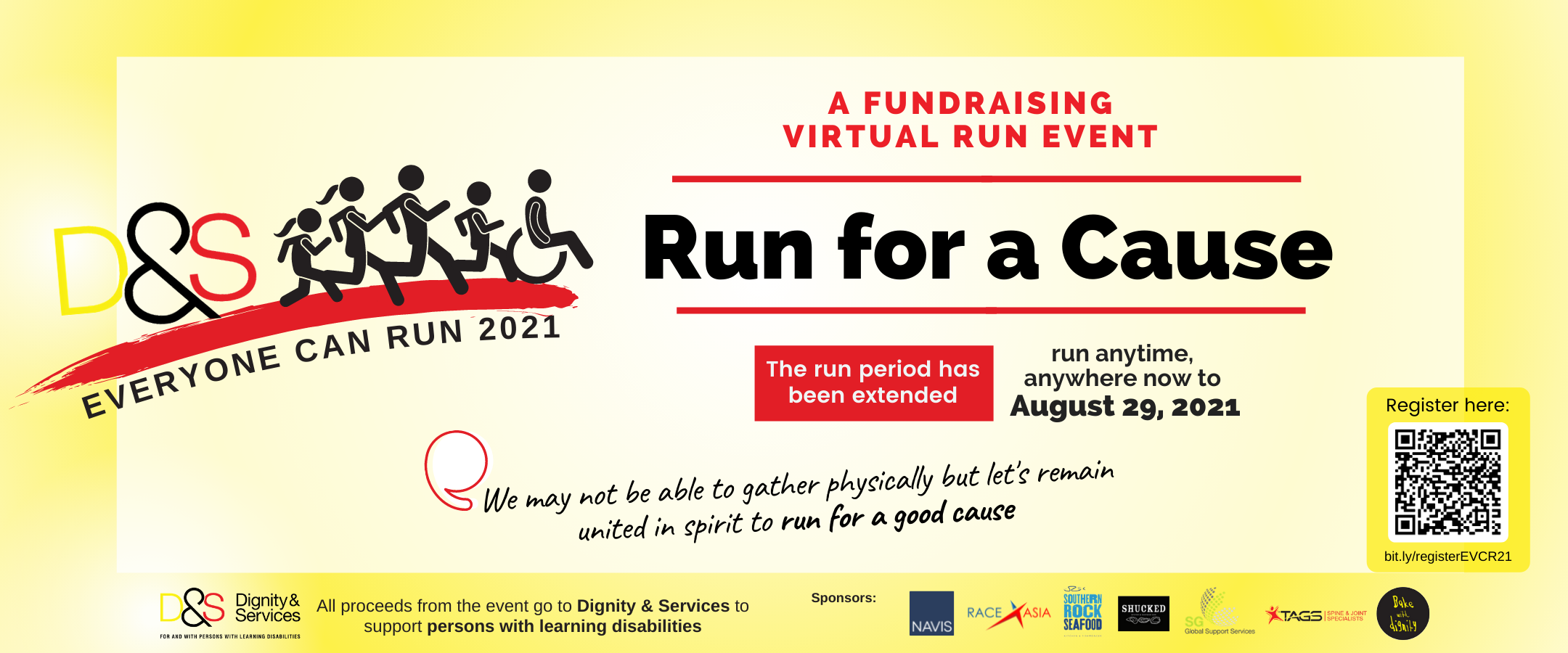 We are all one in the spirit, together we shall make it! You donate, I run.
My Story
My Life Changing Journey with Persons with Learning Disabilities
I was given the amazing opportunity to be part of Dignity & Services (D&S) team 6 years ago and thus began my wonderful and life-fulfilling journey with this NGO that champions the needs of persons with learning disabilities (PwLD).
Getting to know 'Persons with Learning Disabilities' opened up a whole new world to me. As fascinating as it was, the road was also filled with challenges that included a lot of self-reflections, life-changing questions and conscious effort to balance the fine line between work and personal life. Several times, I was mentally so exhausted that the thought of giving up flashed through my mind. However, each time I look upon this special needs group and saw the pure, innocent joy on their faces for simply being, living in the moment and enjoying the simple things in life; they remind me of the original reason I am here with D&S and the fulfilment I get for the good and honest work we do.
Their childlike, innocent trust in people and acceptance of the condition they were born in, was their way of teaching me invaluable lessons about patience, compassion and unconditional love. They have inspired me to hold on and forge ahead on this winding road filled with challenges at every turn of the corner.
Through my involvement in D&S, I was part of the fundraising event organising committee and realised the great financial struggles D&S face to keep afloat to continue supporting the PwLD community.
Being a non-profit organisation, D&S relies solely on public donation to fund its work. There is no other source of funds to bear all the cost and expenses that is needed to support and educate the PwLD community towards self-growth and socio-economic independence.
To this end, I am going to contribute in my personal capacity and taking up a challenge out of my comfort zone during the upcoming D&S Virtual Fundraising Run event. I pledge to run 1km for every RM10 donation from you. If you support my pledge by donating RM50, I shall run 5km, and so forth. My target is to raise RM5,000 which equivalent to a 500km run over 28 weeks cumulatively from 01 Dec 2020 to 20 Jun 2021. The more you donate, the more I will run in support the D&S cause.
We are all one in the spirit, together we shall make it!
I sincerely hope you will support my pledge and help me to raise as much as I can for the cause that has been an inseparable part of my life for the last six years.
Thank you for your kindness and, most importantly, generosity.
P/S: You may click on the link above to learn more about Dignity & Services.