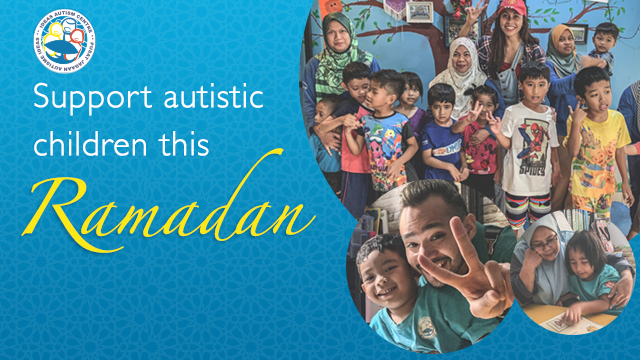 As Ramadan begins, we're even more conscious of people who are less fortunate or working hard to help others. During this blessed month, we are sincerely approaching all kind souls to crowdfund for your support by making a donation to IDEAS Autism Centre, our early intervention initiative that offers quality care, therapy and education for autistic children between 3 and 9 years old from underprivileged families (bottom 40%).
My Story
The IDEAS Autism Centre (IAC) aims to provide early intervention care and education for autistic children below the age of 9, from low-income households, to ease their transition and assimilation into mainstream primary schools. IAC also offers weekly occupational and speech therapy sessions to those who are not fulltime students as well. I believe that this is an area of society which does not get treatment which is normally an extreme financial burden on families, and that's why I think that if you had to choose one organisation to donate, it would be to the IAC.

Your money would be put to good use, with their structured curriculum which focuses on helping these children become independent and capable.
For further information, take a look at their website: http://autism.ideas.org.my/