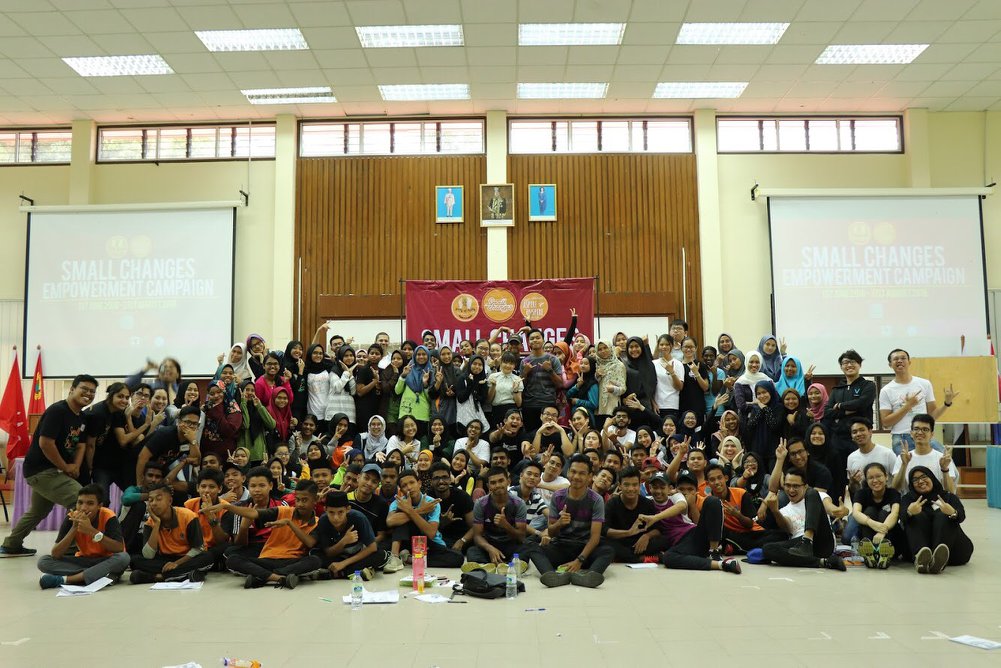 I'm making a difference by raising money for a cause close to my heart. The money collected will be channeled to the beneficiaries of Small Changes (fb: Small Changes MY) where they conduct their educational-empowerment projects annually.
My Story
I have been volunteering with Small Changes for the past 4 years. They conduct sustainable student empowerment projects annually (underprivileged rural students and refugees this year) and it would only work with your help! Their next camp is on the 16-18 August.

Hopefully with this challenge I would be helping Small Changes a little. This is my personal pledge and I hold on to it. This would be starting from 25th July-25th September. Do support SC and support me FOR THE NEXT 2 MONTHS!!!

All proceeds donated will be channelled directly to Small Changes.