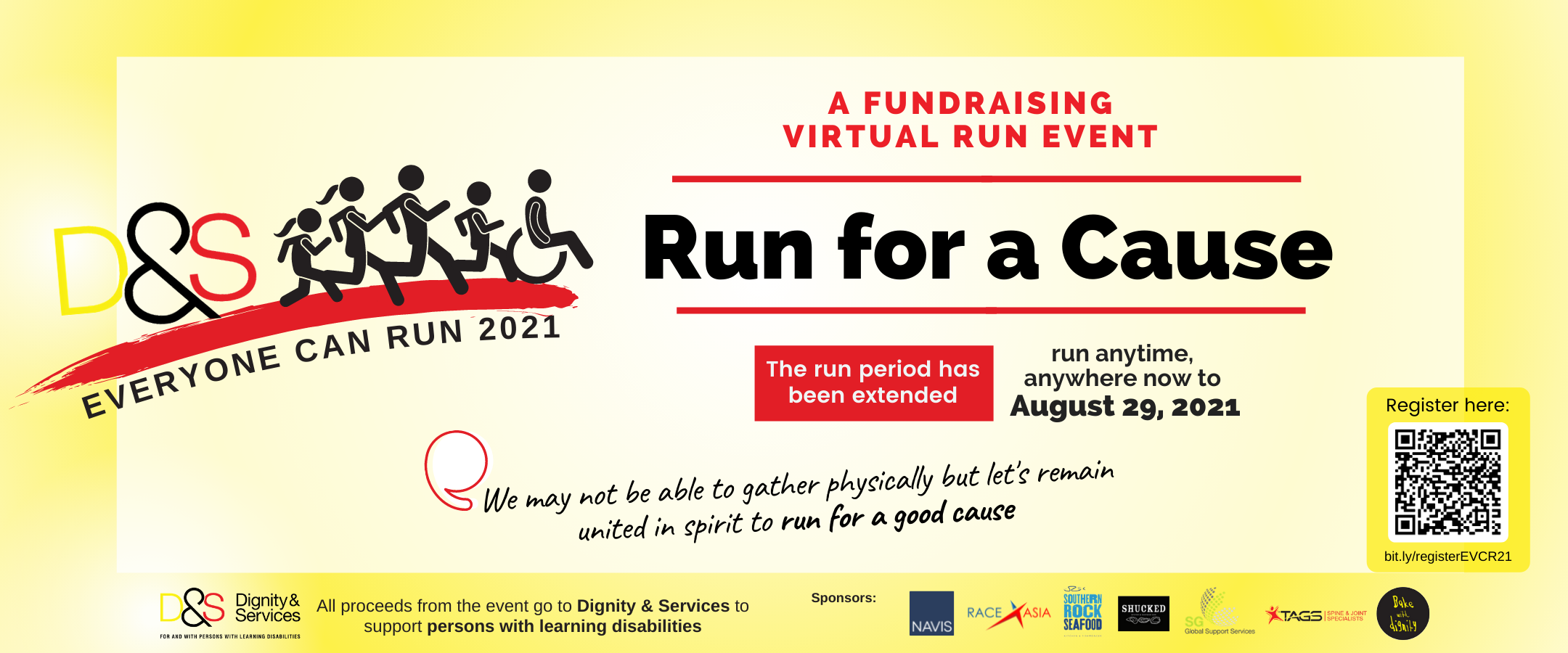 Together, we can make a difference.
My Story
Everyone Can Run is an annual event that I try not to miss. 2020's edition was not held because of the pandemic, but Everyone Can Run 2021 is now going to be held virtually. Tickets are still available.
I hope to have many of my friends and family support the good people of Dignity & Services by contributing to their cause. I have a modest target and hopefully with your help, it can be met.
From their website...


"Established in 1991, Dignity & Services (D&S) is a non profit organisation working for and with adults with learning disabilities (AwLD).
D&S supports individuals on the broad spectrum of neurological disorders including persons with Down Syndrome, autism, Asperger, dyslexia, ADHD and other developmental delays."
D&S are directly working for and with the same community that my late mum was passionate about. Mama worked very hard to improve the quality of life of her students. In addition to raising funds for D&S, I am running to honour Mama. I hope many of you will show your support as well by donating. Any amount is welcome. Thank you.