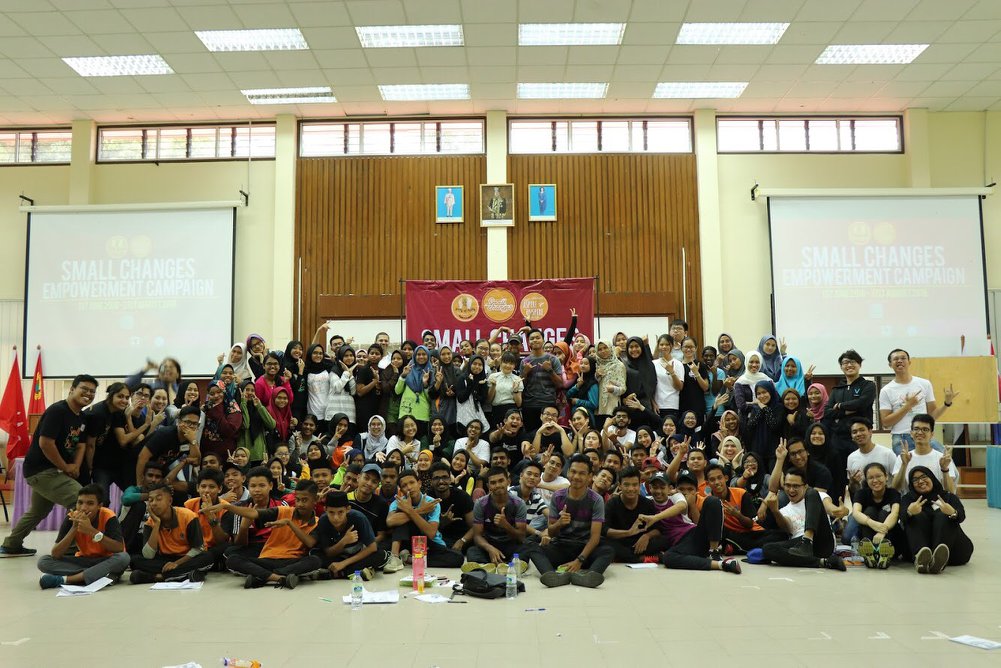 We are here supporting Small Changes MY for their upcoming empowerment camp, Seeds of Deeds: Reinforced 2019 that will be held on 15th-18th August in Pasir Gudang, Johor. By being part of this, all those in need kids will have a better future and place to live in. To all the unsung heroes, THANK YOU for contributing! #teamsmallchanges #eduequality 🌱✨
My Story
Hello! Small Changes has always been our favourite non-profit organisation. They have constructed a solid foundation centralising youth volunteer community in providing an empowerment platform, hankering education and community development. The objective of Seeds of Deeds Reinforced 2019 is to bridge the educational gap between the urban-rural area in Malaysia.

Hence, this would be a great opportunity for us to participate in a charity event as we always look up to join charity activities together. We are very delighted in raising this fund even though we are 322 miles apart! Hopefully, this small action will make a difference for the underprivileged students.

Donation shows appreciation🙂
All the funds will be channelled directly to Small Changes.