Fundraisers
( 2 Results )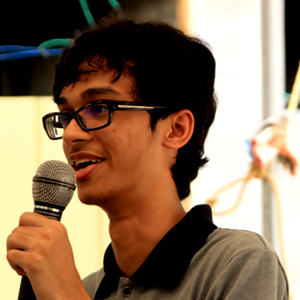 Fundraising for:
Habitat For Humanity International, Inc.
Hi! My name is Advait Scaria, 11th Grade IB student in International School, Manila. I am supporting Habitat for Humanity's Young Leaders Build. Together with the millions of youth across Asia-Pacific, I want to help Habitat for Humanity in building homes for families. Last year, Habitat was able to help more than 7,000 families through this campaign. This year, I want to take part in my own little way - by fundraising and asking you to support!
Fundraising for:
Habitat For Humanity International, Inc.
We are a group of students from the Canadian International School in Ho Chi Minh City, Vietnam. Over the past two years, we have learned that 4.8 million households are without a proper house, have no access to clean water and/or safe sanitation, and are living below the poverty line.We have raised awareness in and beyond our school and we are now launching our 2016 - 2017 fundraising campaign from December 2016 until March 2017. We have partnered with Habitat for Humanity, Vietnam (HFHV).In order to build one house for a Vietnamese family, we need to raise $2000 USD. Any additional money will allow the construction of more than one home, reaching even more families trapped in unsafe conditions. That money will allow Habitat for Humanity Vietnam to build a well-constructed home to replace a temporary shelter made of leaves and bamboo that disintegrates with each recurring storm. A home for a Vietnamese family will improve the livelihood and well-being of the entire household.If we reach our goal, a house will be built in April or May of 2017. We, the students, will go to the building site to help in the construction of the home and meet the family who will be the beneficiary of the donated funds. We strongly believe that we can make a difference for a family, here in our city! We believe that no one should be without a home, clean water and safe sanitation. We believe that together we can give hope for a better future to a Vietnamese family. That is why we need you!